Over the last few years, we have received many requests from our G Suite partners/resellers for information on how to resell CubeBackup to their clients. Today, we are pleased to announce our CubeBackup Referral Program to help resellers introduce CubeBackup to their clients more easily.
Joining our referral program is simple: Just visit https://www.cubebackup.com/referrer/index and click the Start Referring Now button, then follow a brief registration process to become an official CubeBackup referrer.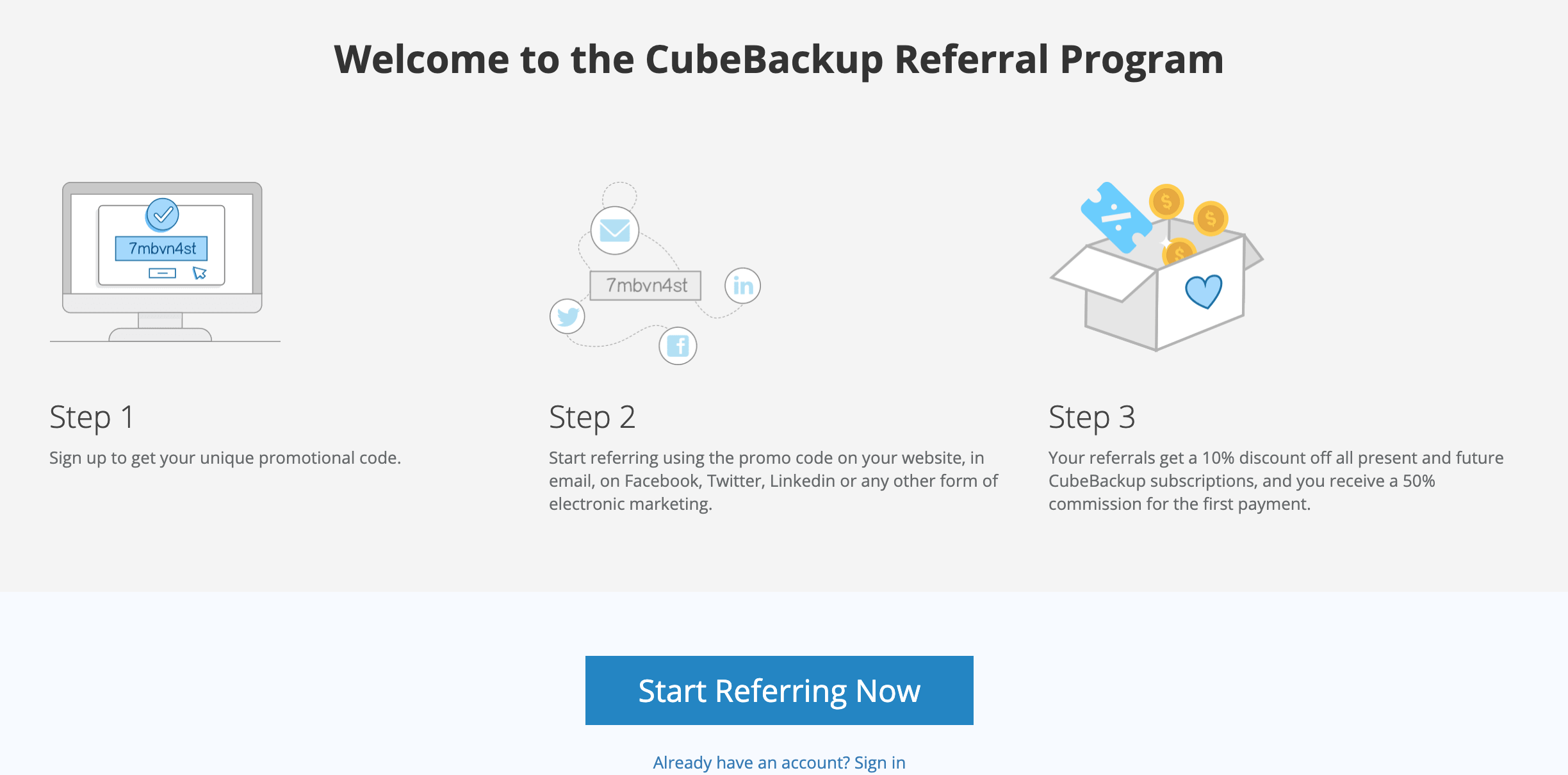 After signing into the referral program, a unique "Promo Code" will be generated for you. You can present this Promo Code to your clients, post it on your Facebook or Twitter channel, or on any other form of electronic marketing.
Anyone who uses your promotional code will get a 10% discount when they subscribe to CubeBackup to protect their G Suite data. This 10% discount applies not only to the first payment, but also to all future payments as well. At the same time, as a referrer, you will receive 50% of your client's first payment as a commission reward. For example, when a G Suite Business client with 100 accounts uses your promotional code to purchase CubeBackup on our website, the cost would normally be $500/year. But after applying your promotional code, the cost to your client is only $450/year. In this case, you would also be rewarded a commission fee of $450*50% = $225.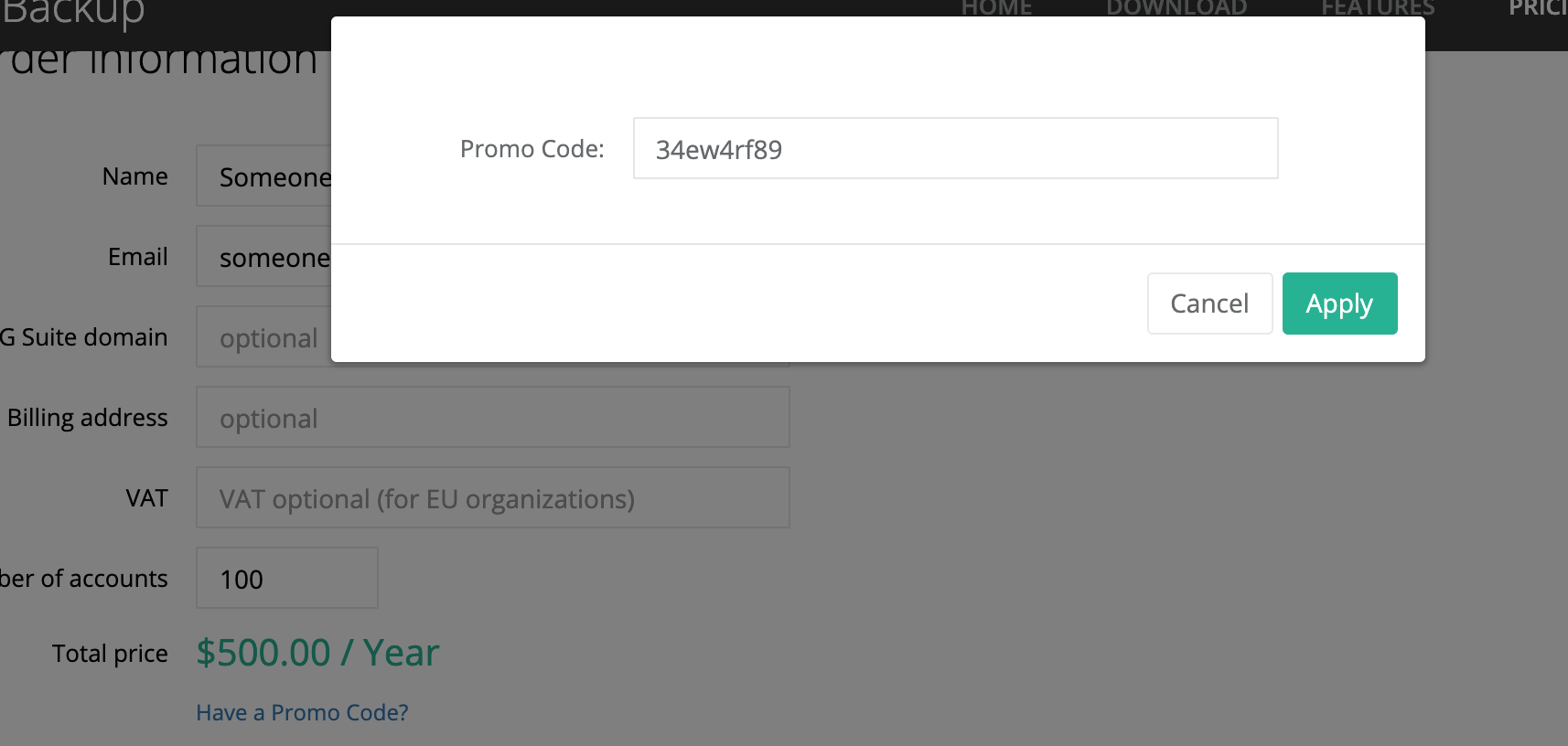 NOTE: Due to our 30-day unconditional money back guarantee, your commission fee will be listed as "Pending" for 30 days before it can be withdrawn.
We welcome any G Suite partners to join our referral program. If you have any questions, please contact [email protected].
CubeBackup Referral Program is now online