Why do you need a backup of Google Workspace at all? Doesn't Google do this?
---
As a Google Workspace organization, your business relies on your data. The importance of protecting your most valuable asset cannot be overstated.
Data loss is inevitable
In most cases you can trust Google's cloud service with your business data, because Google cloud is usually more stable and reliable than your own on-premise storage. However, Google is powerless to prevent data loss caused by human beings.
User error, hackers, disgruntled employees, or simply the confusion of data transition from job turnover, can all lead to the loss of your valuable data. The data security of your organization is crucially important, and it is only a matter of time before something goes wrong.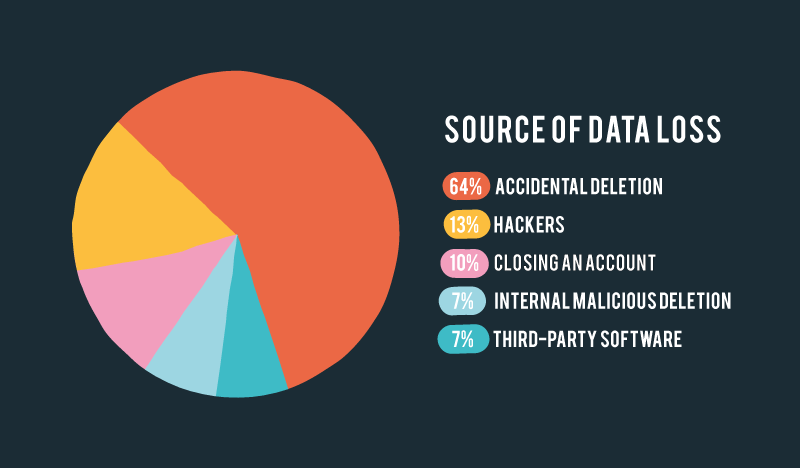 The limited recovery feature in Google Workspace is not enough
In the Google Admin Console, the administrator can restore deleted Google Drive files and Gmail messages for users in your organization. However, it only allows you to restore data that was deleted within the past 25 days. Here are some other limitations of Google Workspace's restore feature:
Can only restore Google Drive and Gmail data which has been permanently deleted within 25 days. Contacts and Calendar data cannot be restored.

Data cannot be restored to a different Google Workspace user, which is often necessary when an employee leaves your company and someone else must take over that employee's duties.

Cannot restore individual Drive files or Gmail messages. Data can only be selected using a time period.

Shared permissions of Drive files cannot be restored.

End users cannot recover their own data.
Don't rely on Google Workspace's simplistic recovery to secure your data; you need a more professional Google Workspace backup.
Google Vault
Some organizations may rely on Google Vault to protect their business data. However, Google Vault does not make a copy of data and is therefore not a backup solution.
Please visit the difference between Google Vault and a Google Workspace backup solution for more information.